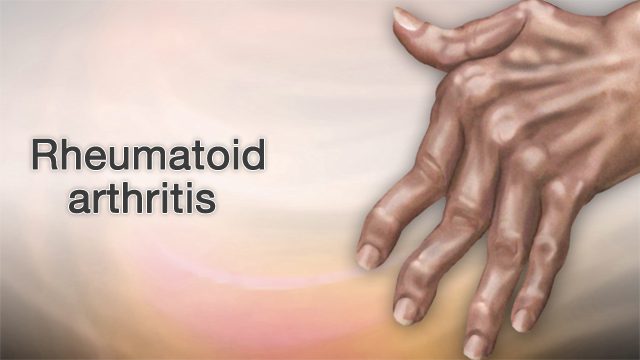 Dealing with Rheumatoid Arthritis


Rheumatoid arthritis (RA), a chronic inflammatory condition associated with swelling, pain, fatigue, and joint deformity. Although there are no known cures for this condition at present, a combination of treatments are available to help manage your symptoms. RA is the 2nd most common form of arthritis after osteoarthritis and is known to affect 1–2% of New Zealand's population.
Signs and Symptoms
RA may develop very quickly or gradually over time, with its signs and symptoms, as well as the severity varying from one person to another. This condition is associated with episodes of remission and flare ups, with or without apparent triggers.
Other symptoms may include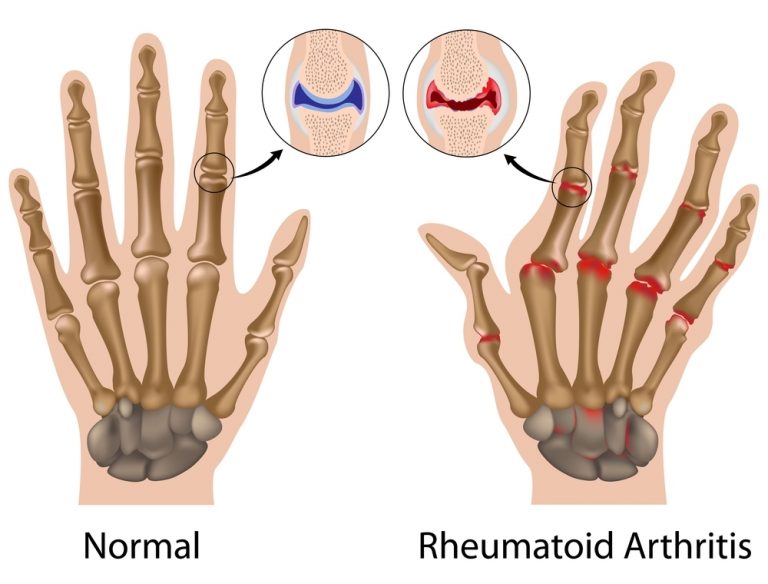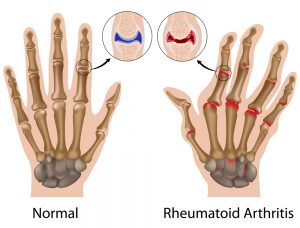 Swollen, tender joints- (often accompanied by warmth and redness)
Joint pain
Joint stiffness which worsens in the mornings and after a period of inactivity
Fever, loss of appetite weakness, and fatigue
Muscle pain
Changes to the skin and nails
In the early stages of RA, you may notice its impact on your smaller joints- especially in your toes and fingers. And as this condition develops, your symptoms typically branch out to the bigger joints- your shoulders, ankles, knees, wrists, hips and elbows. Symptoms are likely to affect your joints bilaterally. Over time, RA also causes joints to deform and shift out of place.
Because RA is a systemic condition, it is estimated that approximately 40% of the RA population may experience symptoms and signs other body systems than the joints. These may include:
Kidneys, lungs, heart
Skin, eyes, mouth
Bone marrow
Nerves and blood vessels
Causes and Risk Factors
Your immune system is designed to help protect your body from infection and disease. However, in RA, changes occur in your immune system that (for poorly understood reasons), causes it to mistakenly attack the healthy soft-tissues of joints resulting in pain, swelling and inflammation. Because of this ongoing process, over time damages to the lining of your joints and other soft-tissues may lead to bone erosion and joint deformity. It can also have an impact on your heart, lungs, nerves, eyes and skin.
One can get RA at any age, although it is more probable to develop in those in the age bracket of 25-50 years old. Though rare, under 16s may also develop Juvenile RA or Still's disease.
Risk factors for the development of RA include:
Family history of RA
Age bracket of 25-50 years old
Smoking
Women are more likely to develop RA than men
Obesity
Diagnosis
At present there is no single test to confirm a clinical RA diagnosis. It is often difficult to differentiate this condition in its initial stages from other forms of connective tissue inflammation (fibromyalgia, lupus, gout etc.).
Your doctor will get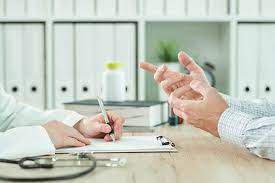 your full medical history (as well as any familial history of RA), discuss your signs and symptoms, undertake a physical assessment- particularly of your joints, and refer you on for imaging and blood tests. X-rays may help evaluate RA progression in your joints over time, whilst MRI and ultrasound imaging may help evaluate the severity of RA in your body. The blood test will evaluate your level of anti-bodies and proteins (including the rheumatoid factor protein that is present in approximately eighty percent of the RA population), and markers of inflammation.
Management
At present, though there is no cure for RA, a range of treatments are available which may help slow its' progression and reduce pain and inflammation, minimise and/or prevent joint damage and maximise joint movement.
A combination of prescribed medication as advised by your doctor and other treatment options as noted below are recommended:
Cease smoking if you are smoker
Physiotherapy will help improve and maintain your joint range of motion, increase your muscle strength, and decrease your pain. Additionally, your physiotherapist or occupational therapist will be able to teach you ways of using your body efficiently to reduce stress on your joints
Finding a balance between rest and activity
Use of heat and cold packs to help ease pain and inflammation
The use of splints or braces for joint support as needed
Hydrotherapy- exercising in water reduces the pressure on your joints, whilst the warmth of the water will relax your muscles and help lessen your pain.
Seeking regular medical advice and check-ups to monitor your RA symptoms and the progression of the condition
Adopting a healthy and active lifestyle