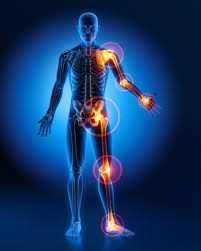 Osteoarthritis impacts millions of people worldwide and is typically known as the most common form of arthritis. It is associated with the wear and tear of the protective cartilage which cushions the ends of your bones in your joints over time. Though this condition may cause damage to any joint in the body, osteoarthritis primarily impacts the joints in your spine, hands, hips, and knees.
Causes and Risk factors
Over time, the gradual deterioration of the cartilage which cushions the ends of your bones in your joints causes arthritis. Cartilage is a solid slippery tissue which allows almost frictionless joint movement. As the cartilage wears down, bone will eventually rub on bone.
This condition is typically characterized as a wear and tear degenerative disorder. However, in addition to the breakdown of the cartilage, it also impacts the joint as a whole. Osteoarthritis triggers alterations in the bone and damages connective tissue which holds the joint together and attaches your muscles to your bones. Inflammation of the lining of the joint is also triggered.
Factors which may put you at higher risk of developing osteoarthritis include but are not limited to:
Your age- the risk increases with getting older
Gender- though unclear why, but women are more perceptible to developing osteoarthritis
Bony deformities- those with abnormal joints or defective cartilage
Sustaining bony or joint injuries like those which take place during sport or from an accident.
The risk increases with obesity- the more you weigh, the greater your risk, as it adds more stress to your weight-bearing joints (particularly hips and knees)
Your occupation or a sport that you play which puts repetitive and excessive stress/loading on the joints, can eventually lead to the development of osteoarthritis.
Certain co-morbidities such as diabetes
Common symptoms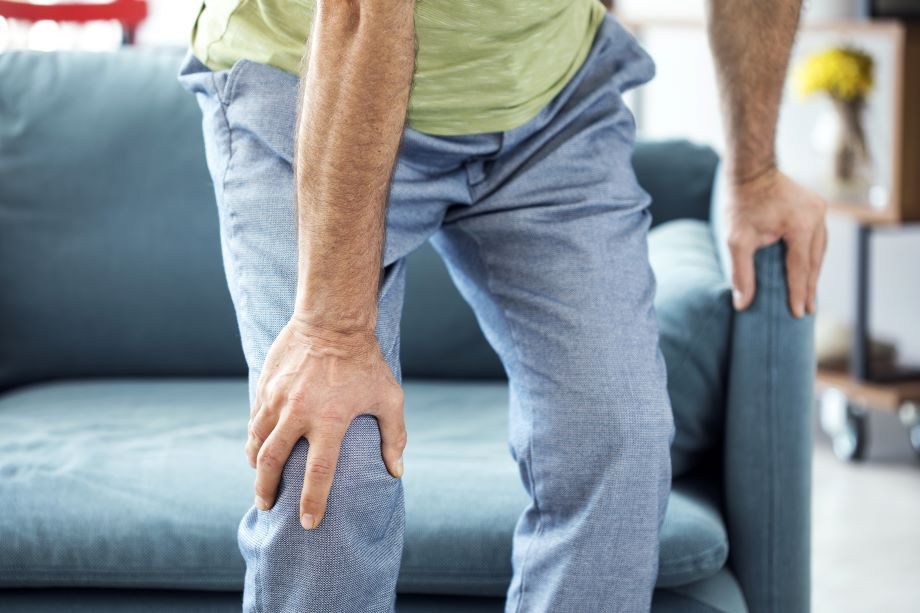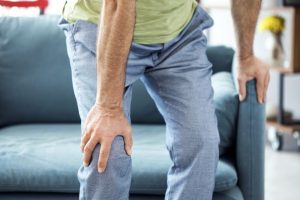 Below are some common examples of symptoms you may experience with arthritis. These may develop and worsen gradually over time
Pain: Your joints may hurt before and/or after undertaking an activity
Loss of joint range of motion– loss of overall joint flexibility and movement
Tenderness felt on applying light pressure to the joint
Joint stiffness that is most noticeable on waking up first thing in the morning or after a prolonged period of inactivity
Noticeable changes in joint pain with changes in the weather- particularly colder weathers
Sensations of grating and grinding// sounds of clicking and popping (crepitus) when you use the joint
You may notice swelling and redness around the joint, which may be triggered by soft tissue inflammation
Bony spurs that feel like hard bumps may develop around the impacted joint
How will I be diagnosed?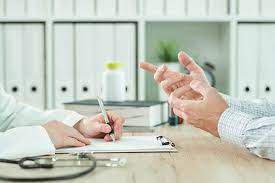 Osteoarthritis is typically diagnosed based on your medical and occupation history and a physical examination undertaken by your doctor. During the physical examination, your doctor will assess your affected joint(s) for swelling, tenderness, redness, and stiffness. X-rays may be recommended to reveal cartilage loss (the narrowing of the space between the bones of your joints), changes in bone, and bony spurs around the joint. Blood tests may be used to rule out other causes of joint pains like rheumatoid arthritis. Joint fluid analyses may also be used to test for inflammation to ascertain if the pain is triggered by an infection or gout instead of osteoarthritis.
Management
Though there isn't a cure for osteoarthritis, various treatments which can help relieve symptoms of pain and disability are available.
Lifestyle modifications: Changes to your daily life may protect your joints and slow the progression of osteoarthritis.  Minimising activities which exacerbate your symptoms such as climbing stairs, squatting. Swapping high-impact activities like running and jogging to lower-impact activities such as cycling or hydrotherapy will decrease the stress on your joints. Weight-loss reduces the stress and loading on your joints, which then results in less pain with increased function.
Assistive aids: Using assistive aids like a stick/cane, wearing proper shoes w orthotics and supportive braces/sleeves may improve your stability and support your functional capabilities.
Physiotherapy: Targeted exercises may help improve your flexibility as well as build strength in your muscles. Your physiotherapist will develop a personalised active rehabilitation program which is safe and will meet your requirements and lifestyles.
Medications: Various kinds of medication (such as paracetamol and NSAIDs) maybe helpful in treating and controlling the symptoms of osteoarthritis. As everyone responds differently to medications, your doctor will prescribe medicines (type and dosage), which is safe and will work best for you.
Cortisones: Strong anti-inflammatory agents which is injected into the affected joint to give pain relieve and decrease inflammation for a short period of time. Due to potential side-effects, it may be recommended to restrict the number of injections to 2-3 per year.
Other: Heat and ice applications, self-massaging with pain-relieving creams/ointments and/or wearing elastic supports may provide some relief from your pain and give you support.
Surgery: Surgery may be recommended if there is considerable degeneration in your joints and/or if your osteoarthritic pain causes disability that is not relieved with conservative management. Your doctor or specialist will discuss your options with you.