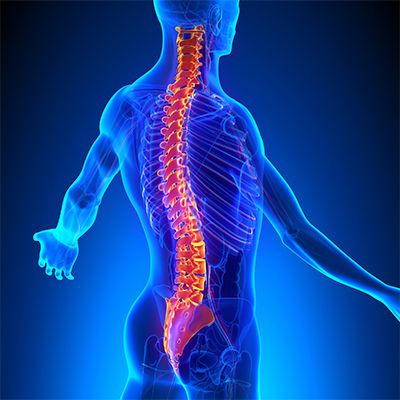 Pressure on the Spine in Different Posture
Low back pain is a common health problem which affects up to 80% of the population at some stage in their life.
In New Zealand ACC spends in excess of $130 million a year treating back pain related injuries.
Most back pain occurs between the ages of 25 and 60, and most typically in the 40s.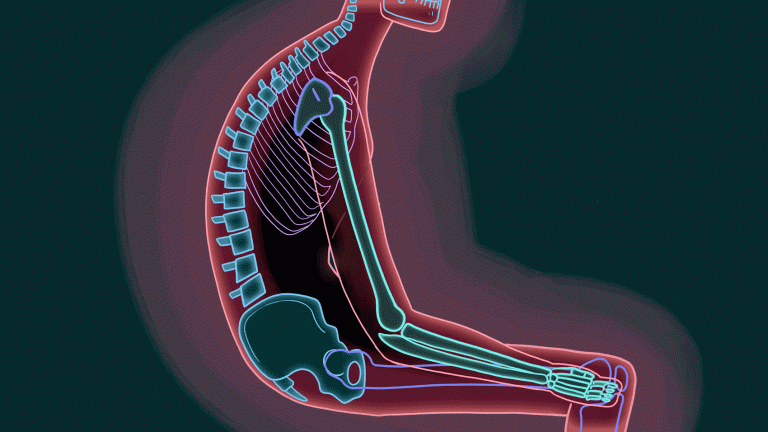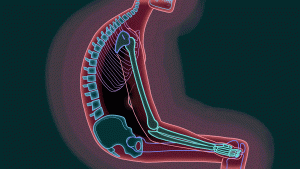 In an era of smart devices, posture has never been more important or harder to achieve. As technology continues to grow, sitting at a desk on a computer or on our phones is becoming more prevalent at work. Having a sedentary desk job can result in sitting for around 8 hours a day. This position actually increases the load on your spine more than standing. Spinal pressure "sits" around 140mm pressure. This pressure usually does not hurt the back right away however, builds up over time and can even change the structure structure of your spine. So, if you slouch then spinal pressure increases to 190mm; add some weight and you've put 275 pounds of pressure on your spine.
A compromised spine constricts your blood vessels and nerves, causing problems with your muscles, discs, and joints. And all of these problems can lead to headaches, fatigue, and even breathing problems. Your back is a delicate machine. When one part falls out of alignment, it can affect everything setting off a domino effect and wreak havoc throughout your back and body.
---
Below is a graph showing different postures and the pressure it exerts on the spine;
---
But, remember: While you may feel comfortable and supported in your chair and find a perfect sitting posture, staying in the same position for long periods is not healthy for your spine. Varying your postures by occasionally standing and moving around for at least a few minutes each half hour will help keep your spinal joints, muscles, tendons, and ligaments loose and pain free.
Stand Up for Your Spine
If you don't have a sit-stand desk, you can still combat "sitting disease" and protect your spine. Consider these tips:
Do some work standing at a high table or counter.

Use a lumbar roll behind your back when sitting to improve seated posture

Set a timer on your computer for a stand-and-stretch break every 30 minutes.

Exercise to assist in improving body weight to lessen additional load on the spine

Strengthen the core to provide additional support
The focus is simple: Reduce your sitting throughout the day. But, remember that varying postures is best for your back and neck, so do not go the opposite extreme and never sit. Alternating sitting, standing and movement throughout your day is the best way you can keep your spine safe and body healthy—at work and beyond
Still having back pain?
Schedule an initial assessment with one of our Physiotherapists so they can determine the root of the problem. During this assessment your physiotherapist will be able to decide whether your pain is a source of nerve root irritation, discogenic, postural related, or musculoskeletal. After arriving with the consensus of the problem, we will be able to use many techniques to relieve the back pain. These include: manual therapy, therapeutic exercise, and postural recommendations.