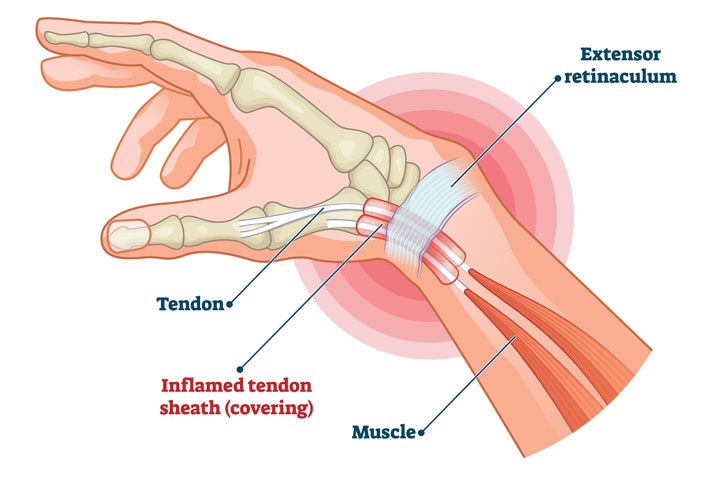 Dealing with De Quervain's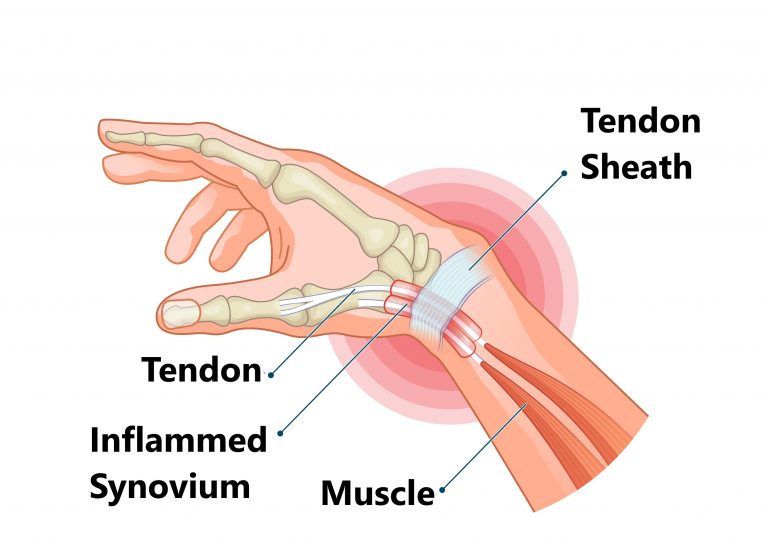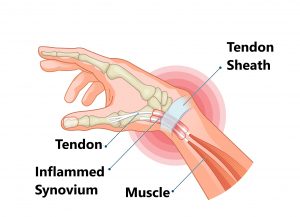 De Quervain's tenosynovitis is categorised as an overuse disorder which affects the tendons in your wrist that you use to straighten your thumb. It is associated with swelling in the two tendons around the base of your thumb, which then causes the sheaths encompassing these tendons to become inflamed. This results in increased pressure on surrounding nerves as well, resulting in symptoms such as numbness, tenderness and pain. You are likely to have these symptoms when making a fist, gripping or grasping something, pinching, twisting your wrist, and/or laterally bending your thumb.
Symptoms
The key distinguishing symptom of De Quervain's tenosynovitis is tenderness and/or pain at the base of your thumb.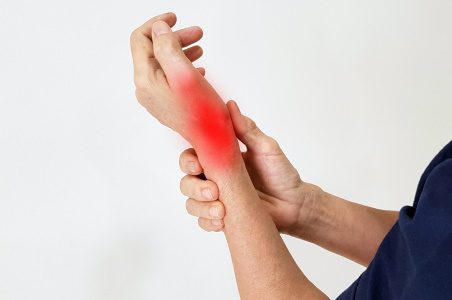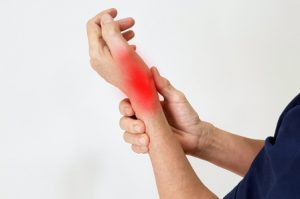 You can experience pain referring up or down your forearm. You may notice the pain gradually develop or appear suddenly, and worsen when using your wrist, thumb and hand. Painful movements include making a fist, gripping or grasping something, twisting your wrist, pinching, and/or laterally bending your thumb.
Other key symptoms include:
Swelling at the base of your thumb
Experience numbness along the back of your index finger and thumb
'Snapping' or 'catching' sensation experienced when you move your thumb
Causes
De Quervain's tenosynovitis is typically associated with the chronic overuse of your thumb, hand and wrist. When undertaking movements like gripping, grasping, clenching, pinching, or wringing items in your hand, the two tendons in your lower thumb and wrist usually glide in a smooth manner via the small tunnel which attaches them to the base of your thumb. However, when you repeat a certain movement day in day out, it irritates the sheath around these two tendons, resulting in swelling and thickening which restrict their movements.
Factors which may increase your risk of developing this condition are:
Being in the age bracket of 30 to 50 years old
Pregnancy
Found more commonly in women.
Baby care: Lifting, carrying and/or holding your child repetitively with using your thumbs as leverage.
Hobbies or occupations which involve repetitive wrist and hand movements
Diagnosis
Your doctor or physiotherapist will discuss your medical and occupational history, and carry out a physical assessment of your wrist and hand.
The physical examination will include palpation for pain when pressure is applied to the thumb side of the wrist, as well as clinical test called the Finkelstein test. This test requires you to bend your thumb across the palm of your hand and bend your fingers down over your thumb. You will then bend your wrist towards your little finger. If this causes pain on the thumb side of your wrist, you are likely to have this condition.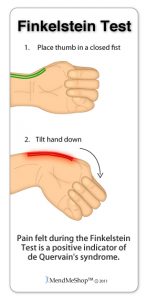 Whilst X-rays are usually not needed for the diagnosis, however, you may be referred on for ultrasound imaging.
Management
The aim of the management for this condition is to reduce pain caused by the irritation and inflammation of the tendons, preserve movement in the wrist and thumb, and prevent its reoccurrence. If treatment is commenced early, the symptoms should subside in 4-6 weeks. If your symptoms arise during pregnancy, they may settle around the end of the pregnancy or post the breast-feeding stage.
Splints may be utilised to immobilise and rest your wrist and thumb
Ice application to the affected area
Your doctor may recommend the use of anti-inflammatory medication to ease swelling and decrease pain
Avoiding pinching with your thumb when moving your wrist from side to side
Avoidance of aggravating repetitive movements and activities
Administration of corticosteroid injection into the tendon sheath can ease pain and decrease swelling if recommended by your GP
Physiotherapy: Your physiotherapist will examine how you use your wrist and provide suggestions on how to make technique modifications to relieve stress on your wrists. They will teach you strengthening exercises for your wrist, hand and arm to help decrease pain and limit tendon irritation
Surgery may be recommended by your specialist in more severe cases and if conservative management fails